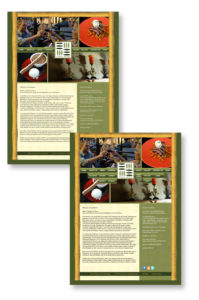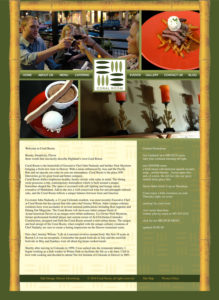 This is a client I created marketing pieces for while working at Denver Advertising.
After creating a direct mail marketing campaign, table tents,banners, and posters for this client, they asked us to re-design their website. The concept of this layout was to show the view a multitude of photos including interior and exterior shots of the establishment and hero shots of the different types of foods and deserts offered at the restaurant. Each of the four photo panels are flash animations that continuously run while the visitor is on the site. The client uses a variety of decorations inside with bamboo being one of them, hence the bamboo border. The navigation bar actually split the upper and lower animations. This site was created using WordPress and could be easily updated by the client.
The Coral Room was established in 2002 and had brought a creative, comfortable, and fun American Bistro-like atmosphere to the Highlands neighborhood in North Denver, Colorado. Coral Room was the place to go for a great happy hour, intimate dinner, brunch with friends, or just a unique glass of wine. The food served at the Coral Room was healthy because the chefs used local, all natural, organic ingredients wherever possible while preparing their creative, yet value oriented dishes. It is now closed.