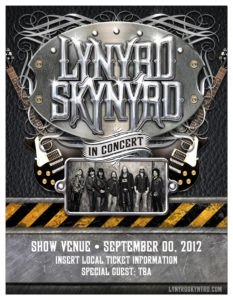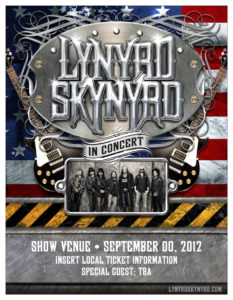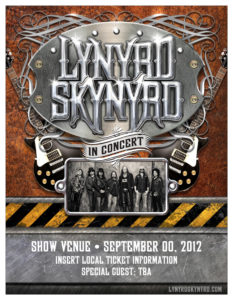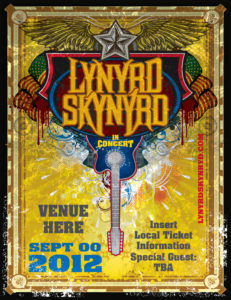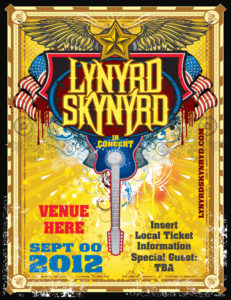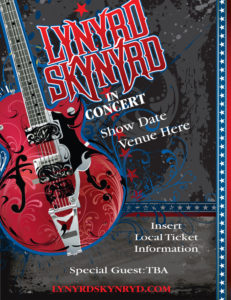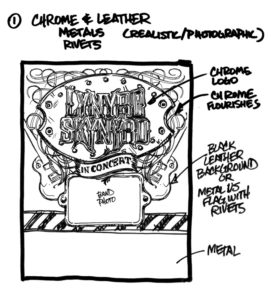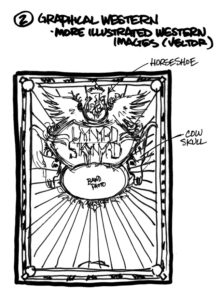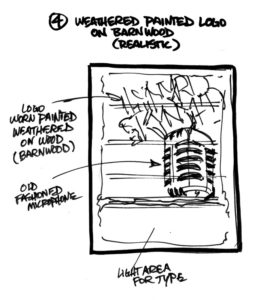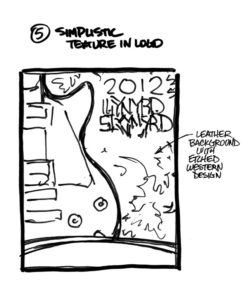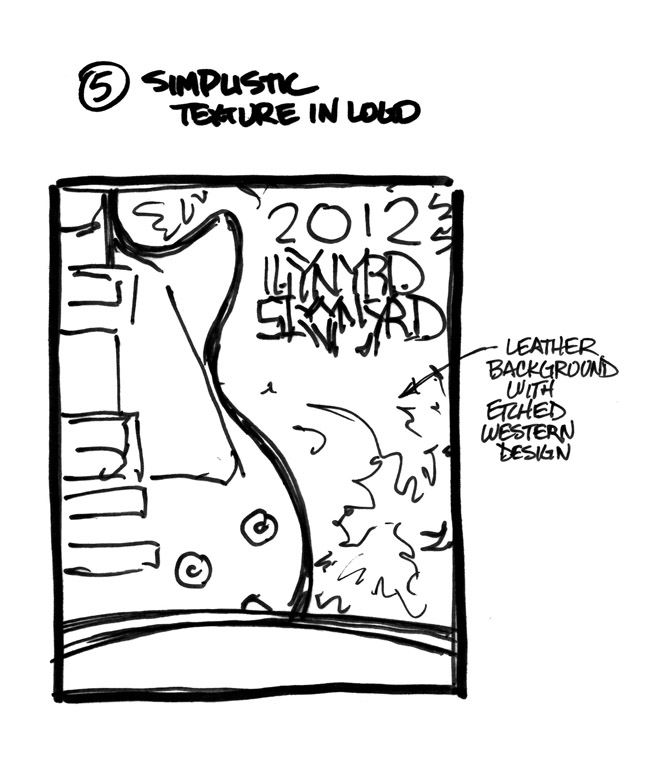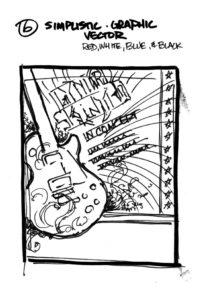 Lynyrd Skynyrd 2012 Tour Posters
After creating promotional concert posters while working at Dish Network, Lynyrd Skynyrd's agent contacted me directly and had me give an estimate to the ad agency working with the band for their 2012 summer concert tour. I secured the project and presented these six conceptual pencil sketches. The band had me proceed with three of the six concepts, and eventually chose concept number one which contained metal and leather. Using plug-ins and the brush tool in Adobe Photoshop, I was able to create the Lynyrd Skynyrd logo as a large piece of chrome. After downloading the metal oval piece, guitar, and background pieces, I composited the full image as a high resolution layered file and finally added the photo of the band (sent from their agent). The other two concepts (not chosen) were created as vector files (Adobe Illustrator). Type was placed for position and venue names and dates were placed by the ad agency or the promoters within each city they were performing.
Lynyrd Skynyrd is an American rock band best known for popularizing the southern hard-rock genre during the 1970s. Originally formed in 1964 in Jacksonville, Florida, the band rose to worldwide recognition on the basis of its driving live performances and signature tunes "Sweet Home Alabama" and "Free Bird." At the peak of their success, three members died in an airplane crash in 1977, putting an abrupt end to the band's most popular incarnation. Surviving members re-formed a decade later for a reunion tour with lead singer Ronnie Van Zant's younger brother Johnny as frontman. A version of the band continues to tour and record, with only Gary Rossington of its original members remaining. Lynyrd Skynyrd was inducted into the Rock and Roll Hall of Fame on March 13, 2006.
Click here to see the Dish Network posters.