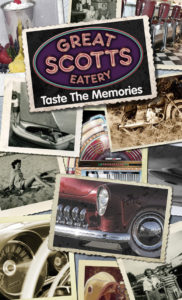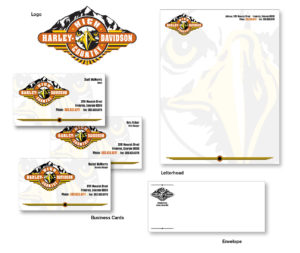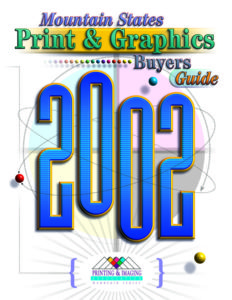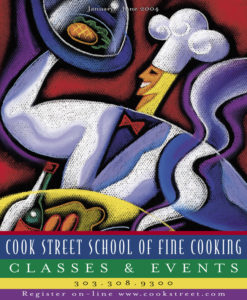 Graphic Design – Graphic design is a creative process, one most often involving a client and a designer, and traditionally completed in conjunction with producers of form (printers, signmakers, etc.). In the 21st century, however, graphic design may be applied directly to websites, eliminating the need for an intermediary. Graphic design is undertaken to convey a specific message (or messages) to a targeted audience, usually from the client, known as the 'brief'. The term "graphic design" can also refer to a number of artistic and professional disciplines that focus on visual communication and presentation. The field as a whole is also often referred to as Visual Communication or Communication Design. Various methods are used to create and combine words, symbols, and images to create a visual representation of ideas and messages. A graphic designer may use a combination of typography, visual arts and page layout techniques to produce a balanced, focused and symmetrical final result. Graphic design often refers to both the process (designing) by which the communication is created and the products (designs) which are generated.
Common uses of graphic design include identity (logos and branding), publications (magazines, newspapers and books), advertisements and product packaging. For example, a product package might include a logo or other artwork, organized text and pure design elements such as shapes and color which unify the piece. Composition is one of the most important features of graphic design, especially when using pre-existing materials or diverse elements.
Logo – A logo is a graphic mark or emblem commonly used by commercial enterprises, organizations and even individuals to aid and promote instant public recognition. Logos are either purely graphic (symbols/icons) or are composed of the name of the organization (a logotype or wordmark). In the days of hot metal typesetting, a logotype was a uniquely set and arranged typeface or colophon. At the level of mass communication and in common usage a company's logo is today often synonymous with its trademark or brand. Logo design is an important area of graphic design, and one of the most difficult to perfect. The logo (ideogram), is the image embodying an organization. Because logos are meant to represent companies' brands or corporate identities and foster their immediate customer recognition, it is counterproductive to frequently redesign logos.
Color is considered important to brand recognition, but it should not be an integral component to the logo design, which could conflict with its functionality. Some colors are formed/associated with certain emotions that the designer wants to convey. For instance loud primary colors, such as red, are meant to attract the attention of drivers on highways are appropriate for companies that require such attention. In the United States red, white, and blue are often used in logos for companies that want to project patriotic feelings. Green is often associated with the health and hygiene sector, and light blue or silver is often used to reflect diet foods. For other brands, more subdued tones and lower saturation can communicate reliability, quality, relaxation, or other traits. Designing a good logo is not a simple task and requires a lot of involvement from the marketing team and the design agency (if outsourced). It requires clear idea about the concept and values of the brand as well as understanding of the consumer or target group as marketers call. Broad step in logo design process would be formulating concept, doing initial sketch, finalizing the logo concept, deciding the theme colors and format.
Advertising – Advertising is a form of communication for marketing and used to encourage or persuade an audience (viewers, readers or listeners; sometimes a specific group) to continue or take some new action. Most commonly, the desired result is to drive consumer behavior with respect to a commercial offering, although political and ideological advertising is also common. In Latin, ad vertere means "to turn the mind toward." The purpose of advertising may also be to reassure employees or shareholders that a company is viable or successful. Advertising messages are usually paid for by sponsors and viewed via various traditional media; including mass media such as newspaper, magazines, television commercial, radio advertisement, outdoor advertising or direct mail; or new media such as blogs, websites or text messages.
Commercial advertisers often seek to generate increased consumption of their products or services through "branding," which involves associating a product name or image with certain qualities in the minds of consumers. Non-commercial advertisers who spend money to advertise items other than a consumer product or service include political parties, interest groups, religious organizations and governmental agencies. Successful advertising connects a product or service with interested consumers. Through eye-catching visuals and clever copywriting, ads try to influence the public into purchasing the product. Promotional design brings wider appeal through direct mail pieces, fliers, coupons, websites and store displays. Advertising takes place in various forms, including magazines, posters, TV commercials, radio spots, signs, newspaper ads, billboards, vehicle banners, Internet ads. A logo, contact information or date can be printed on practically any material and turned into an advertisement—hats, shirts, cups, umbrellas, etc.
Promotional Design – An activity, such as a sale or advertising campaign, designed to increase visibility or sales of a product.