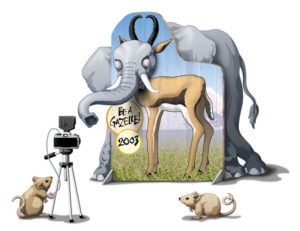 Across the spectrum of print and online publications, art directors rely on illustrators not only to create beautiful and attention-getting images, but also to help impart information and express complex ideas. Art directors and illustrators work together to craft the best possible visual to tell a story or illuminate a concept.
An illustration is a depiction (such as a drawing, painting, photograph, or other image) that is created to elucidate or dictate sensual information (such as a story, poem, or newspaper article).
Editorial illustrations bring stories to life and entice readers to engage with content.