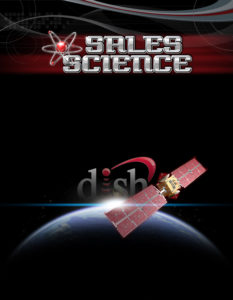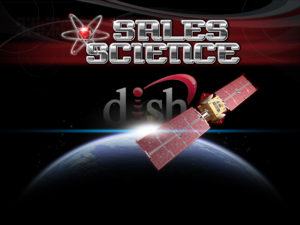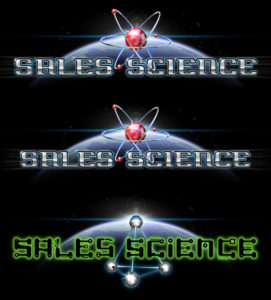 Within the Sales Channel Training, many types of trainings are introduced specifically for certain learnings. One of these educational training programs was created specifically for training sales people and was labeled Sales Science.
Logo – When putting together concepts for the Sales Science logo, my ideas were to think about what Dish Sales Training visuals would be in conjunction with a scientific model of selling. Dish specializes in satellite technologies, so I tried to incorporate an earthly image with the idea of an atom, where electrons circle the nucleus, just like a satellite circles the earth. Another variation shows more of a "techy" look with the type shaped electronically and a chrome pyramid. The concept of the atom was chosen and the idea of chrome type was continued with many different looks to the chrome. The final set of logos shows the transition from red chrome to silver chrome.
Brochure/Training Cover Art – After the final sign off of the logo, we needed to create a cover image and a look that would crossover to all branded materials. I was able to bring back the earth image and thought a satellite floating over the earth would look cool. Then, the Dish logo was added behind the earth in space and a sunglow coming from behind the earth made this image look dramatic.
Powerpoint Slide – The same earth with sunglow and satellite  image was created for this powerepoint slide, in a horizontal format.